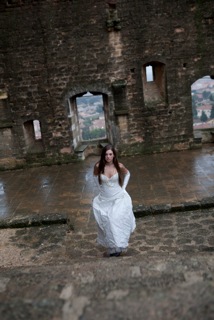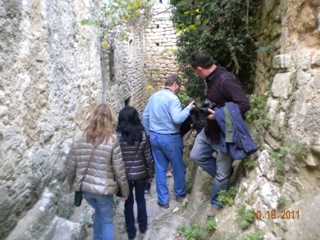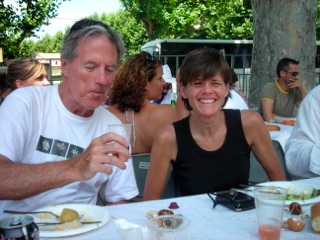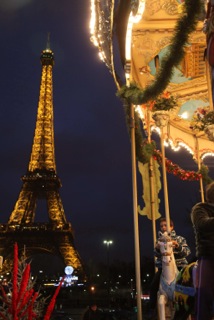 April 11-18, 2017 Exclusive wine events in luxury settings, with tastings of Grand Cru, small producers and top domaines. Experience tastings and visits not open to the public as well as lodging in a four room luxury property, in the small towns of Burgundy and enjoy time "off the beaten path" in the villages of Provence.
June 24-July 4th or 6th, 2017
Small trip, personalized. Private guides.
By special request, we have added a trip to 2017. 5 nights lavender season Provence followed by 6-8 nights in Italy in Tuscany and along the Ligurian coast. Contact Wendy for more details.
Experience lavender season, "off the beaten track" in the small villages of luxurious Provence
Provence May 20-25, June 15-20 and July in tandem with Tuscany: .Join us for spectacular scenery, top wines from all over France and mouthwatering cuisine, away from the crowded tourist meccas. Have a private experience. Experience Provence...like an insider.
Spain July 17-22, 2017: Barcelona with private tours of the Gothic and Born, and have the inside track at all sites, including the stunning Sagrada Familia Top "tapas" with our favorite chefs, spectacular day trips along the Spanish coast, and more. Enjoy Rioja, Priorat and a private events with custom menus. Finish along the Mediterranean in either France or Spain. Never more than 10 people on this trip! Ole.
Don't miss what Travel & Leisure Magazine calls an "epicurean getaway" offering "insider" and "hyper-local" one-of-a-kind experiences. (Feb. 2014)
Best Custom Travel & Exclusive Access Award for 4 years!
"Thank you for arranging and hosting a trip of unforgettable memories. You...outdid our wildest dreams of chateaus, hotels, food, wine, events, sights, trips and commeraderie. We loved being treated so specially in all ways. You took our breath away again and again" (K.D. Calif. Sept 2016)
"I recommend Bliss Travels to all my friends and colleagues. Wendy provided us with the best travel experiences we have ever had. We just tell her what we want and put ourselves in her hands, and don't even think about anything again. These have been the most stress-free planned trips, and some of the most memorable, we have ever been on. If fact, although my wife and I never had a desire to visit Paris or France, after taking a chance and booking the Valentine's Paris trip through Bliss Travels we've returned to France twice more, simply because of Wendy and Bliss Travels. The personal attention you receive is unmatched anywhere. Wendy and Bliss Travels receive my highest recommendation..." (C.B. Wash. DC, 2011, 2013, 2014)
"I just wanted to...say everything so far has been amazing...Some of the best food and wine I've had. I am officially a Burgundy fan! Thank you again for planning such an unforgettable vacation." (R.M. L.A. Calif. Oct/Nov 2015)
"I truly loved each and every day of this trip. Thank you for the opportunity to experience the food, wine and beauty...of France and Spain." (D.P. Mich, Sept. 2015 Bordeaux, Basque France & Spain)
"You planned an awesome trip for us. Thank you for all of your hard work and great spirit that you put into making it a great trip. We look forward to our next adventure." G.H. (Fla. Burugundy/Provence, April 2016)

"We both of us had a great time...Travelling companions were fun - and all your planning was perfect. Enjoyed the lovely hotels and gourmet dinners were tasty andfun. You paced the timing i.e. planned activity with free time just right...would recommend your trips in a heartbeat." N.W. (Calif. Burgundy/Provence, April 2016)
"Thank you for giving us a trip we will remember so fondly forever. And we wish we could take your foodie tour endlessly.....You go so far above the usual that you spoil us!... I'll be in touch about next year soon. (K.D. Calif, October 2015 Provence & Paris)
"What a great trip! I would definitely recommend Bliss Travels to friends...It was great to get your knowledge on French wines...in such an intimate atmosphere...All of the food and wines were awesome." (J.R. Mich. Sept. 2015, Bordeaux, Basque France & Spain)

"You more than exceeded my expectation on this trip and I think I can safely say the same for the entire group....The food, wine, rooms and activities were one of a kind. Provence was exceptional, but this was mind blowing. You offered so many incredible experiences! Thank you again...for another off-the-chart travel experience." (B.F. Ohio, April 2015 and June 2013)
We both want you to know how wonderful our trip was and how much we enjoyed YOU, our guides, new friends and the amazing [places]...Since we had not travelled with you before and we did not know what to expect, and we were so happy with everything you arranged and provided....You gave us a joyous birthday adventure." (S.C. Okl. August 2015 Paris, Barcelona & Provence)

"You are the best! What a great trip.... Thank you so much for your generosity every time we did anything. I will definitely do another trip with you..." (J.D. Fla. April 2015 and June 2015)
"[We] both had a fabulous time on our trip. The worst part was coming back to work and reality....We enjoyed the trip so much we would like to take another one with you.....need I say more?!!!" (A.A. Ohio, April 2015)
"[A]bsolutely wonderful and I'm so thankful for a truly special and memorable experience!! We're still swooning over the culinary experience and your wine pairings were...superb!!!! What impressed me most was your enthusiasm and obvious love for what you do. I loved every second..." (P.N. OH. March 2015)
"The food was delicious, the wines were wonderful and the company awesome. Thank you for a fantastic experience." (M.P. N.J. Oct 2014)
"[We] had a wonderful time! You were the perfect guide, and Emmy was the perfect hostess! The food, the wine, the village, the inn...all marvelous, couldn't have been better, and we truly couldn't have experienced any of it on our own. Also, I really enjoyed having individual time to rest or to explore on our own combined with the group activities. It was an ideal mix." (A.R. L.A Calif, Oct 2014)
"We are still floating about on memories of a fabulous trip." (B.H. Wash DC, June 2014)

"I had such a wonderful time in Provence. Thank you so much for a fantastic experience! ..."(K.L. May, 2014 NYC)

"Loved, loved our trip. Missing France and every wonderful thing you taught us. [We] are ready for another trip." (C.W. June, 2014 Wash.D.C.)

"I can't believe how we packed so much pleasure into five days. Thank you so much for planning such a perfect introduction to Provence. I fell completely in love." (P.D. May, 2014 DE)
"How can we thank you enough for assisting us to step into a "dream come true" experience. Every aspect of our time in France was a "more than we could ask or think" adventure.... Thank you for giving so much to all of us to immerse our every moment in France in 'bliss'." (M.H. GA, August 2013)
"Thank you for leading us on a magical journey throughout Provence!" (B.A. Fla. May 2013)
"I did want to tell you that I was worried that our second trip would not be as good as the first but WOW it was truly something special. I have never tasted such good wine! And your ability to get us into places no one else gets to was outstanding. I appreciate your personal attention to detail and your ability to make it feel like we are traveling with friends-which we are now." (T.T, GA. Burgundy, Sept. 2013, 2011)
"Wendy's contagious enthusiasm for her work got me to take my first trip with her to Provence....I have gone back two more times to explore the wine harvest in Burgundy and Christmastime in Paris...A dream come true for me. " (K. L., N.J. 2011,2011, 2012)
Read more... or watch our trip videos (of Provence and Burgundy)
Text BLISSTRAVELS #22828 or Subscribe online to get our news and travel updates
Bliss Travels was interviewed by "The Amateur Traveler" Click here to listen to the podcast
**Any coupons are good for new bookings (only) on any trip of 4+ nights listed on our website. Cannot be combined with other discounts, offers or sales. Subject to availability. Good for travel up to date on coupon.